We recommend the following procedure:
You set up a current account for the credit card organisation.
Via the menu item "Accounting" you access the opening balance sheet.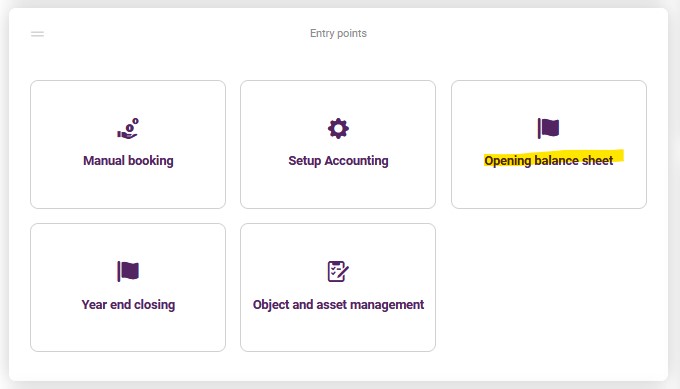 Here you search for the position "Non-interest-bearing current accounts", open the sub-menu by clicking on the expansion sign and click on "Details".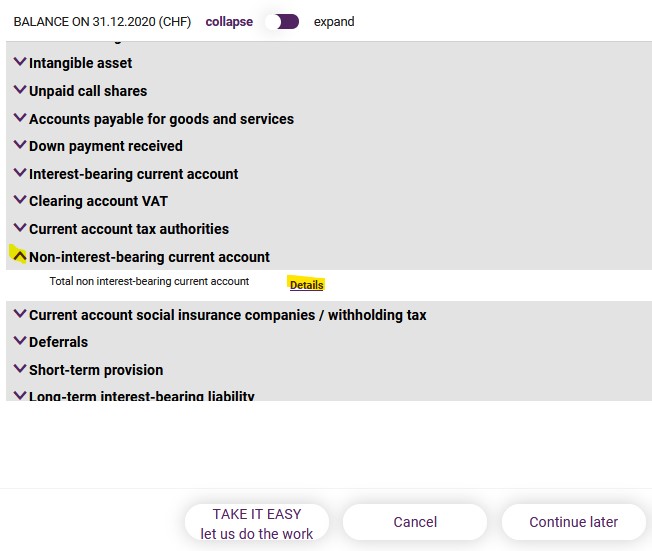 In the search field you then enter the name of your credit card provider. If you have not used this before in KLARA, you can create a new partner directly from this search window. Afterwards you click on the confirmation button.

Now the current account for credit cards has been set up and you can make postings here. Always click on "Save" before leaving the opening balance.
You post the individual transactions that you have paid by credit card.
As soon as you have paid an amount by credit card, you can scan the document and book it in the following manner (via the posting workflow):
You select the type of payment "Debit non-interest-bearing current accounts" and then select the newly created current account for the credit card organisation.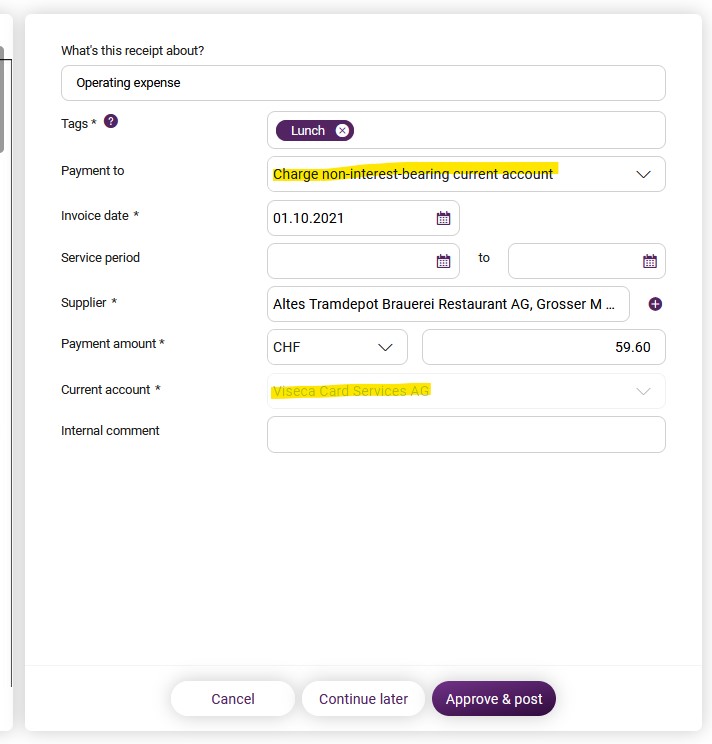 All the amounts paid by credit card are posted in this way.
When you receive your credit card statement at the end of the month, you scan it as well.
You then scan your credit card statement in the following way: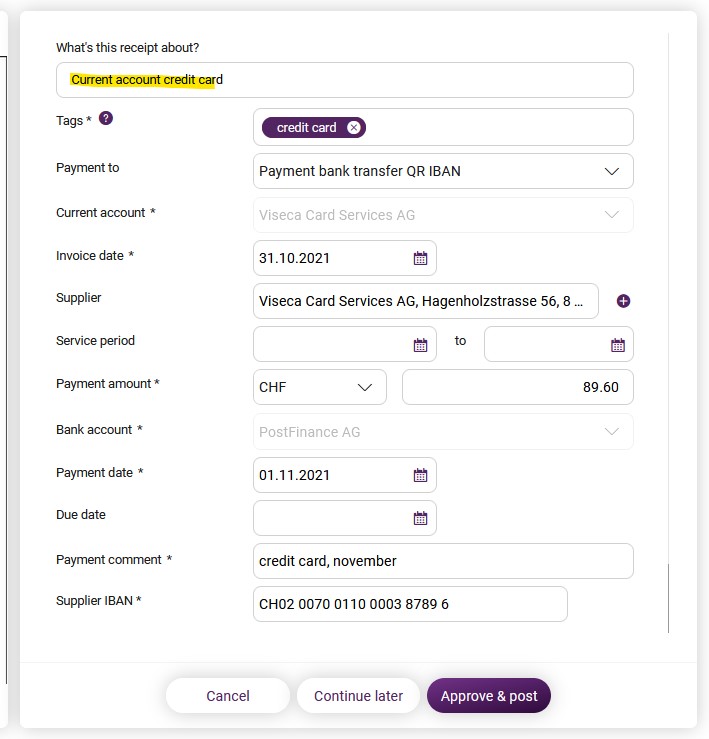 In this procedure the credit card statement is prepared for payment. If you have set up a direct debit to pay your credit card bill, the bill naturally does not need to be paid once again via KLARA. In this case you can book the payment in the bank reconciliation with the function "Other – debit current account" to the credit card current account (and leave out step 3 entirely).
If you carry out the bank reconciliation after step 3, KLARA immediately finds the correct OP and you simply have to accept the suggestion.

If all the expenses have been posted in full and the credit card bill has also been booked, this is then displayed as follows in the current account "2260 – credit cards":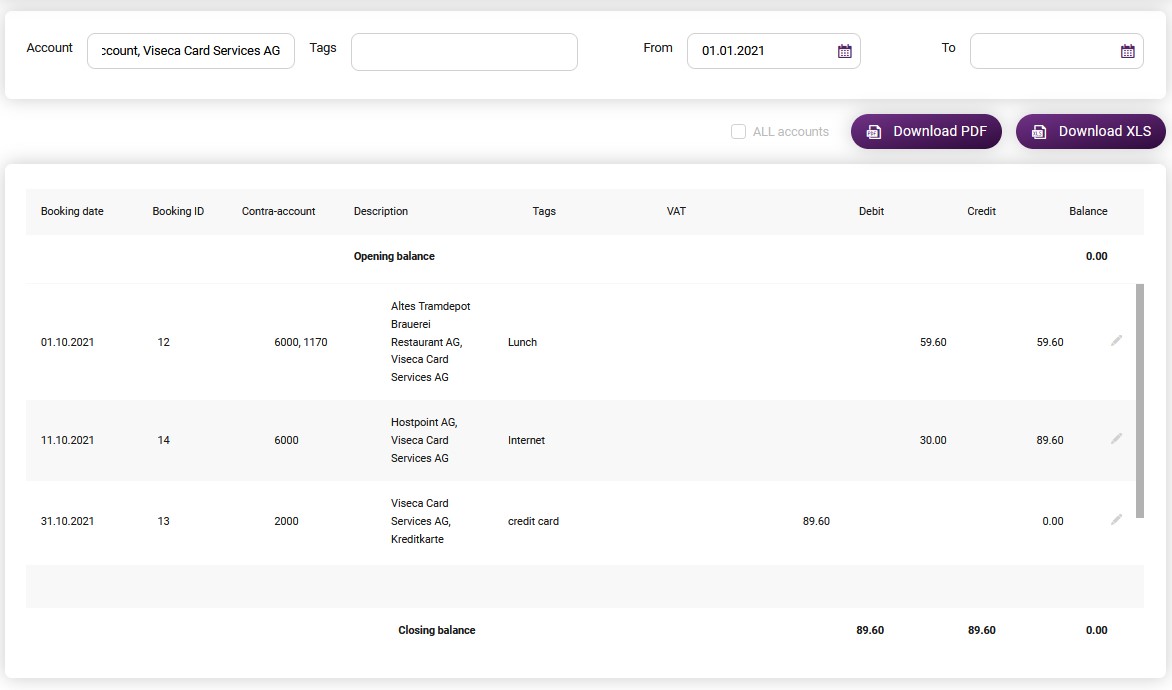 If the balance of the credit card current account is 0.00, you know that all the invoices have been booked and paid.