You can delete any test bookings that you no longer require for your "real" start with KLARA, in the journal.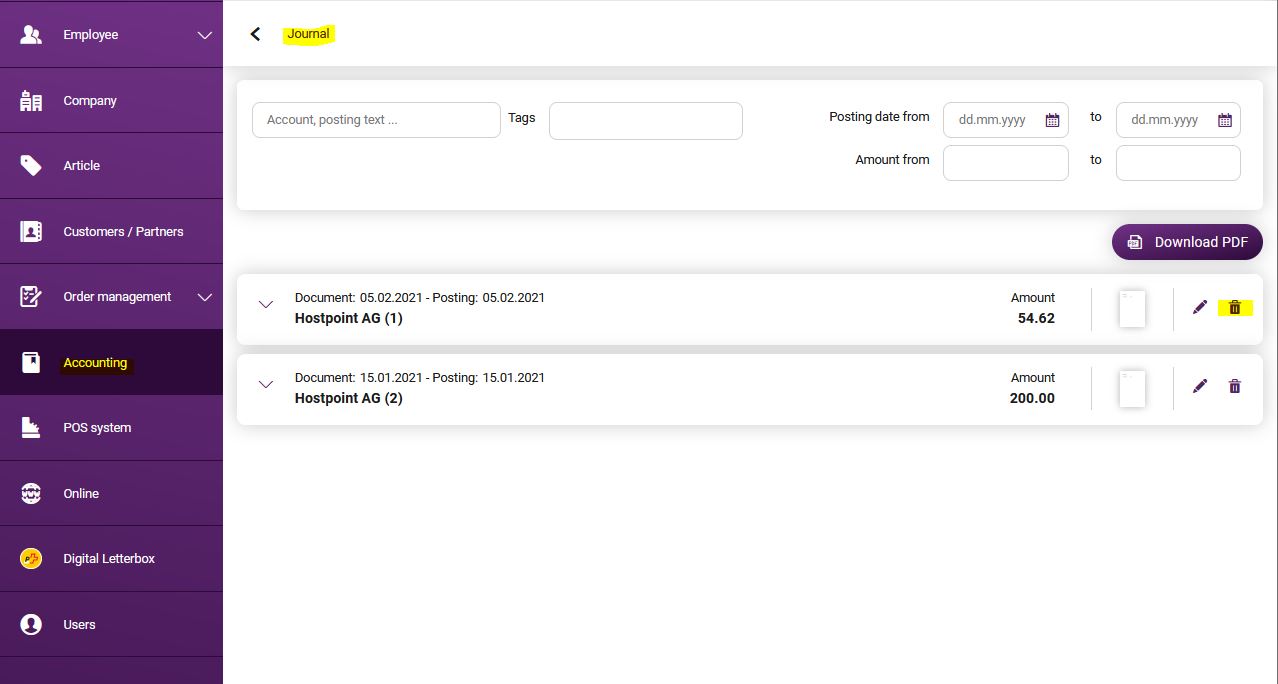 If you delete bookings in the journal there are the following consequences:
In the case of bookings coming from order management: The booking of the sales is deleted, however, the invoices created in order management remain as they are.
In the case of bookings that originate from salary processing: The booking of the salaries is deleted, however, all the pay slips, salary certificates, etc. remain as they are.
Documents that were booked with the booking workflow are deleted if the associated booking is deleted in the journal.
If bookings that originate from the bank reconciliation are deleted, the associated OP remains open (and must be deleted separately if it is no longer needed).
If the journal is then completely empty, the settings for the new year can be adjusted and you can start afresh.
If this procedure is too complicated for you, because you have made a lot of test bookings for example, you can of course open a completely new account. However, please note that customers, suppliers or employees that have already been entered in the new account must be generated again in the new account. Up until now there is now import function.