"Orders" are like an umbrella for various documents, papers, tasks etc.
As soon as you create a new document, a new order will be also automatically generated.
If you want, for example, create a collective invoice from several delivery notes or you are using KLARA Project, you will need the order function.
You can create new orders in the "Order management" under "Orders".
The billing options of the tasks for KLARA Project will be defined here.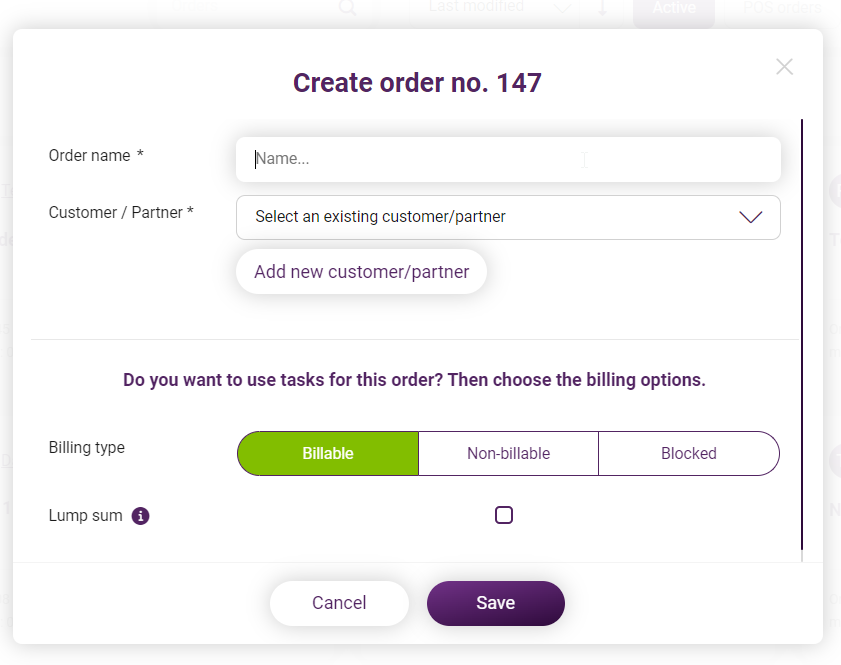 You have different options to create new documents:
1.
Under "Orders" via the 3 dots at the top right, the detailed view is opened. You can choose which document you want to create (offer, confirmation, delivery note, invoice/credit note). You do this in each case via the "+".
In addition, you can also delete (via the recycle bin), archive or copy the order.
By archiving, the associated documents are no longer visible in the "Offer"... "Invoice tab.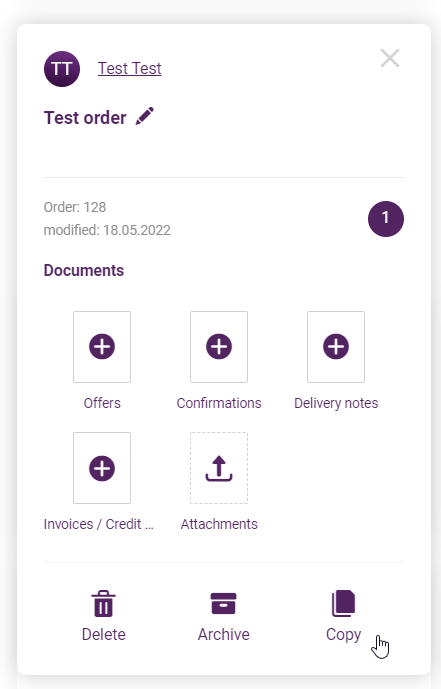 2.
If you click directly on the desired offer under "Offers" and switch to the "Documents" tab, you can also add different documents via the "+".

Here you have as well the option to move existing documents via drag & drop, for example, to turn the offer into an invoice. The document then opens as an invoice and changes can be made.
The original document, in this example it is an "Offer", won't be disappear, instead an invoice is created based on the offer.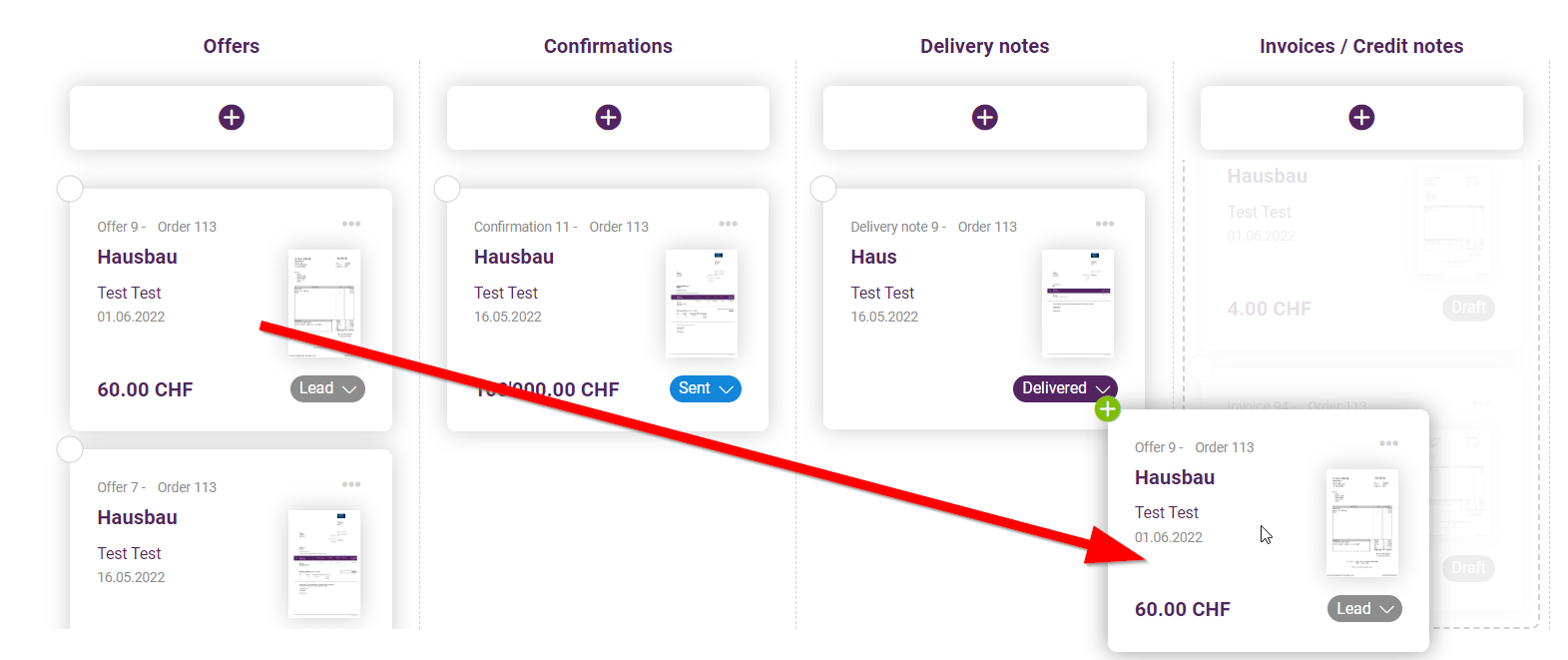 Alternatively you can also create a document via the button "Add item" (see above) and choose the desired document you'd like to create.