The KLARA POS posts everything automatically. If you are using a different POS but the KLARA accounting, this makes things a little more complicated, but it is still quickly done. Make a manual post for this. A posting via automatic postings only works in simple cases. This is an example of the posting of a cash journal:
Daily closing:
31.12.2019
Sales:
710.50 products at 7.7%
Cash:
500.00 in cash
130.50 VISA / MC
80.00 Twint
Under "Accounting" select the function "Manual posting":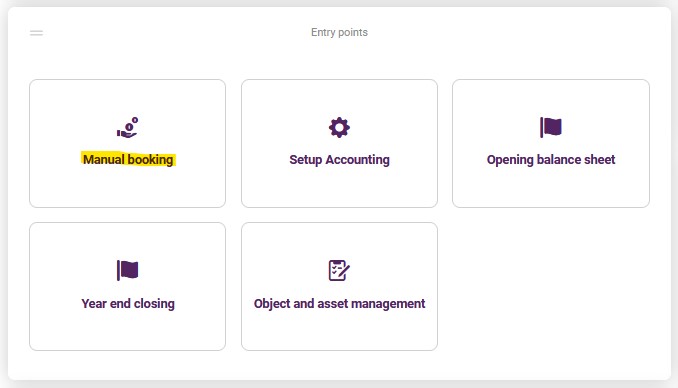 Enter the date of the daily closing and a posting text. Select "Main book" as the posting type for this procedure. Ideally, upload the daily closure for the POS at the same time: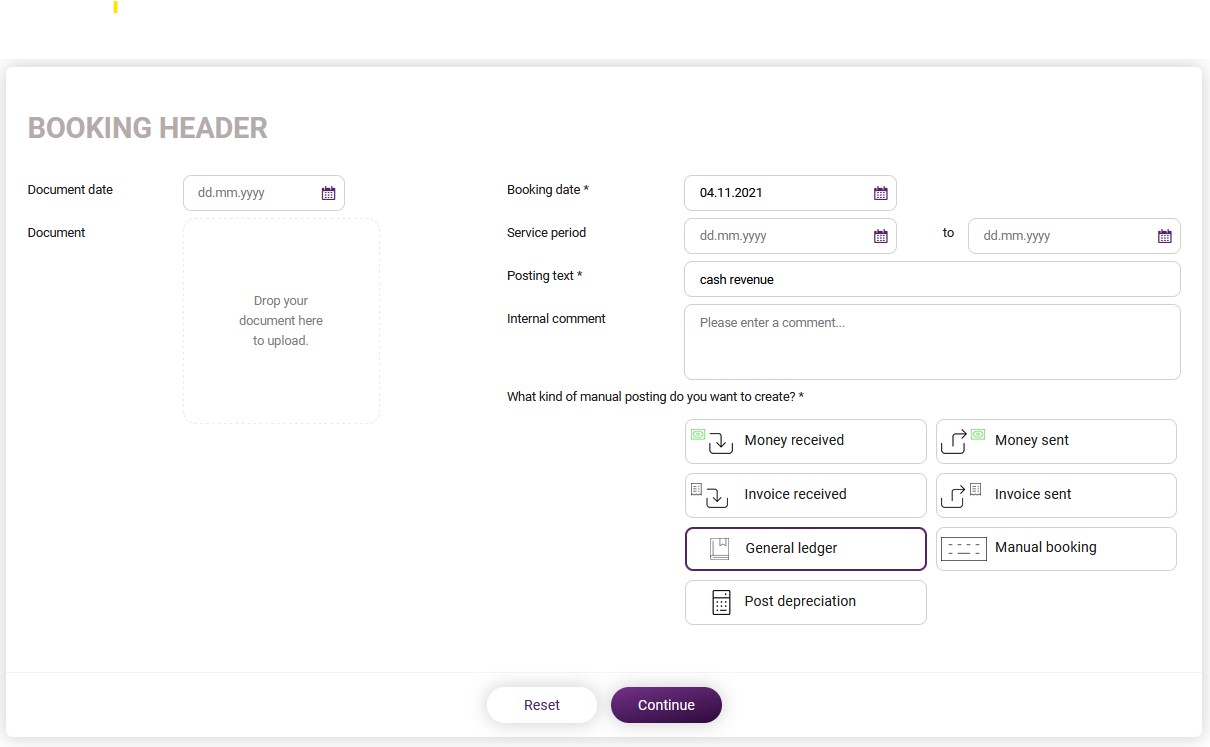 Here are some individual posting entries:




In this example I have assumed that services are charged at 7.7%. If different VAT rates have to be used for the customer or the income statement has to be structured with different tags, divide the last step into several postings. If you are not liable for VAT, set the "VAT" button in the top right-hand corner to Off.
When you then receive the credit from the credit card company in your bank or post office account, you can click on "Payment provider" in the KLARA bank reconciliation and deduct the credit card commission immediately: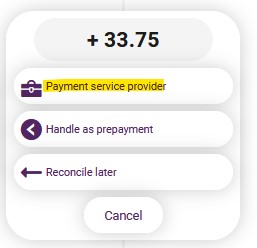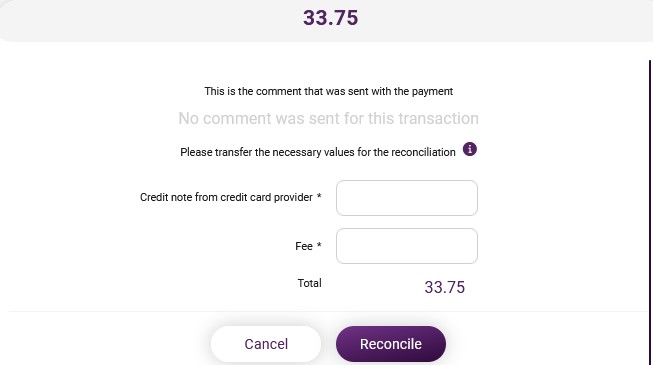 That way only the outstanding amount of the credit card company/ies remains in account 1101. Please be sure to check this posting in advance with your fiduciary, because every individual situation can only be assessed to a limited degree.