Provisions may have to be recognised as part of the annual financial statements. In accounting, provisions are liabilities that are uncertain in terms of whether they will arise or the amount, but they are to be expected with a sufficiently high probability.
Recording in the opening balance sheet
If this is your first financial year in KLARA, but you have already made provisions in previous years, the stocks from the previous year are deposited in KLARA in the opening balance sheet on the basis of the final balance sheet of the previous financial year. You can add the various items to the entries "Short term provision" and "Long-term provision".
If you only have to make provisions from the current financial year, you must also enter this sub-account in the KLARA opening balance sheet so that you can post to it. You then deposit CHF 0.00 as the balance. Once you have entered this sub-account, you can post in it. For example, you can enter the item "Provision for tax arrears" under "Short term provision".
With the plus next to the position, you can enter further positions, and you can delete positions again using the waste bin.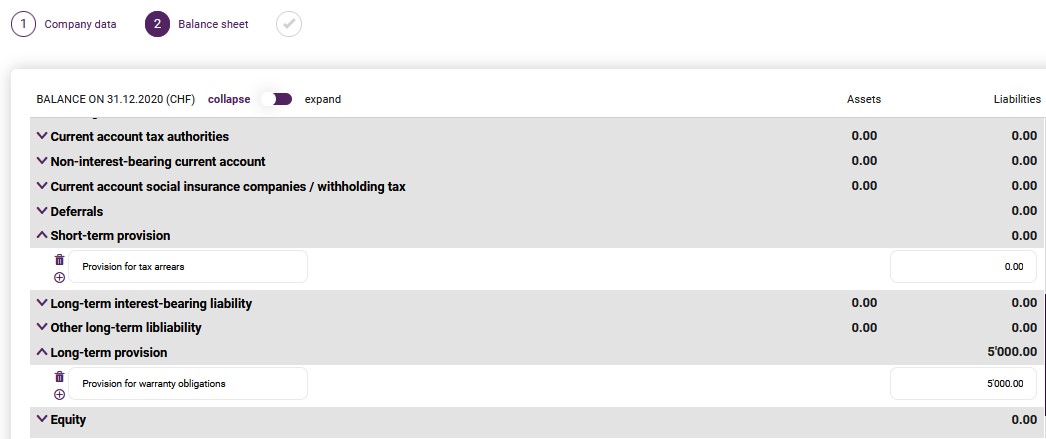 Posting
The provision is created in KLARA with a manual posting. In the posting mask, the account "2600 | long-term current provision" or "2350 | short-term provision". In the drop-down menu that appears, the previously created sub-account is then selected.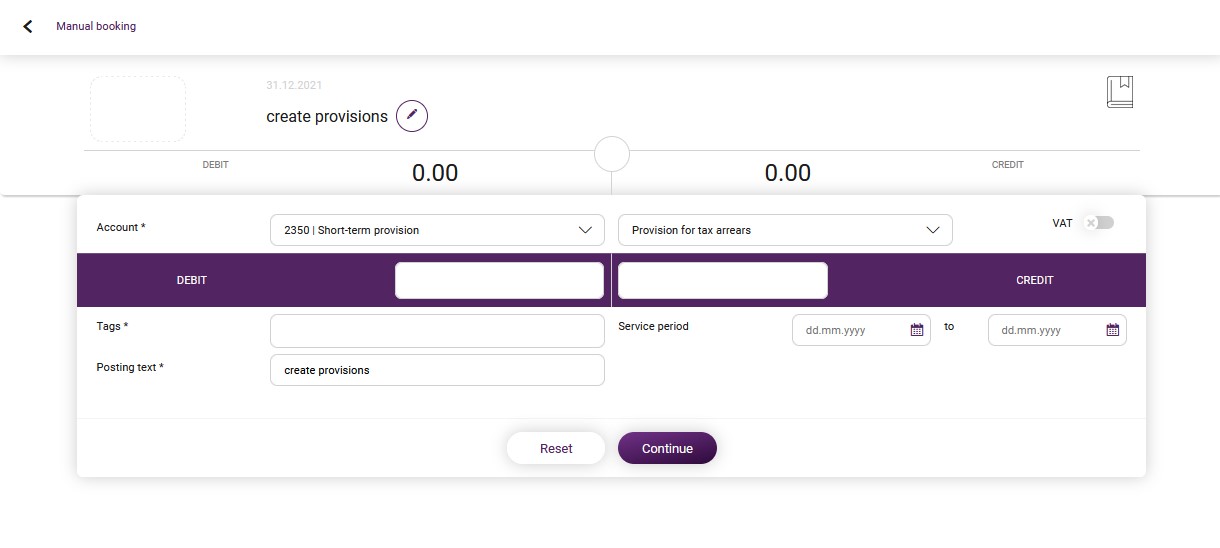 The corresponding income statement account is now selected as the contra account. Finally, you set the appropriate tags. The first tag determines the appearance in the income statement.
Note: this article only describes the accounting representation of provisions. Be sure to observe the corresponding provisions in the Code of Obligations as well as the tax laws and customs of your tax authority that are relevant to you. Your trustee can assist you with the annual financial statements.