On the lower area of your Printer driver, you can see the status of your documents: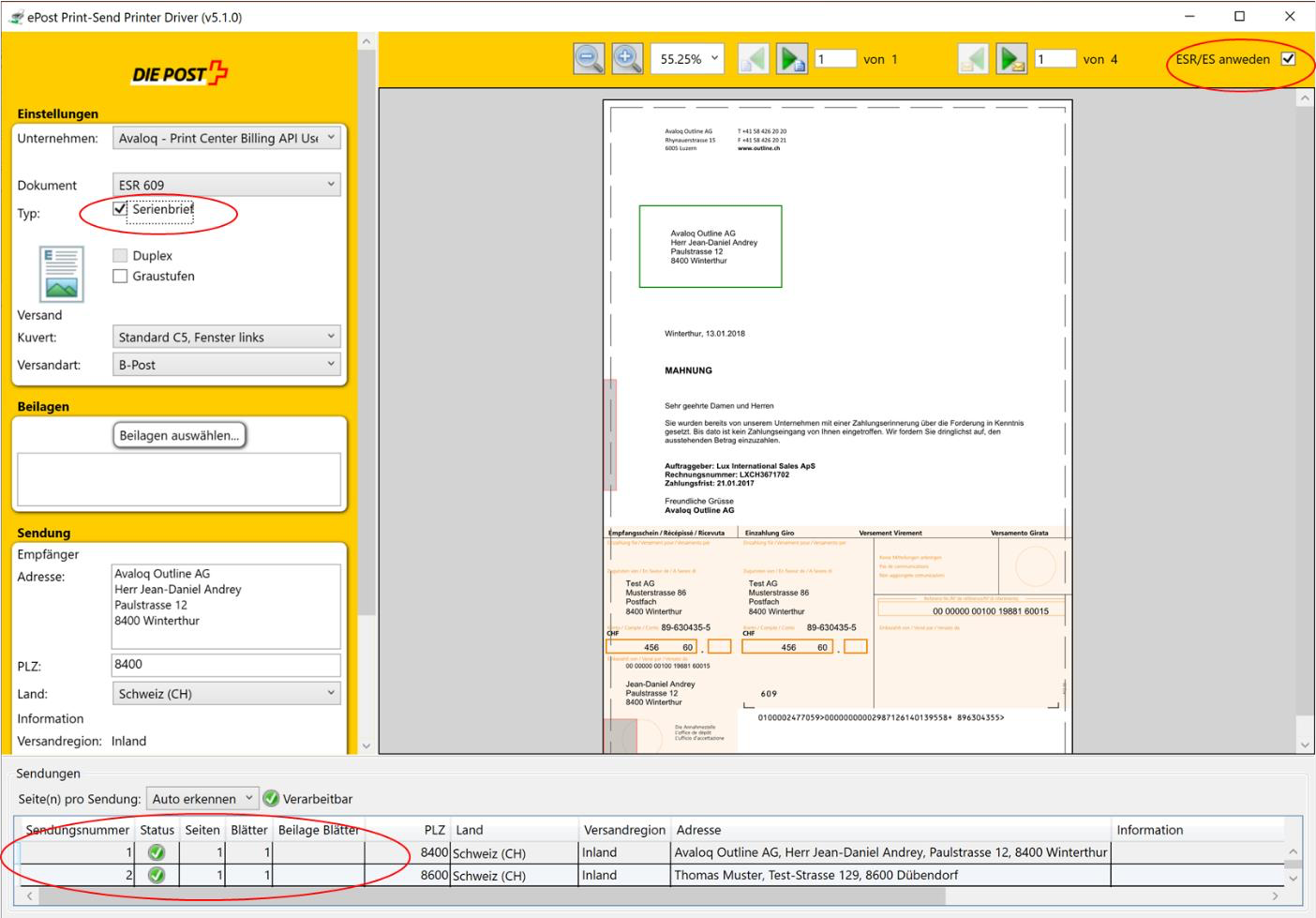 If a yellow or red status is shown, please note the corresponding error message on the right-hand side.
Yellow stands for warning: You must pay attention, but it does not prevent you from sending your order.
Red stands for an error message: You have to rectify this, otherwise the current order cannot be processed.