The working hours or the number of holiday days can be edited manually if this should be necessary. For example, working hours (overtime/minus hours) and holiday credits can be adjusted for the people in Time with a manual entry without creating entries for a day.
This feature is particularly useful in the following situations:
Transfer of accumulated hours and holidays when starting with KLARA Time
Deduct paid overtime
If you want to create normal entries for working hours and absences in KLARA Time, you will find a description here.
Manual entries can be created as follows:
1. Open the detail view for a reporter
A manual entry can be added to a person in KLARA Time, by clicking first on this arrow next to the person: ❯.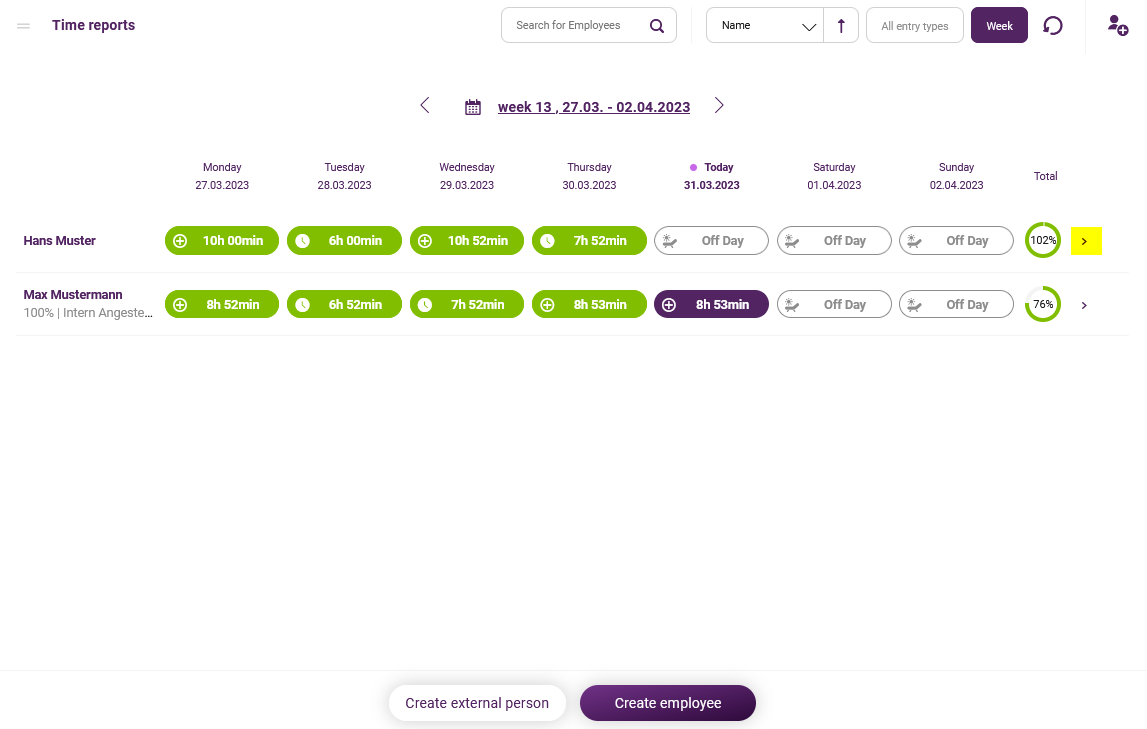 2. Select the option «Manual adjustments»
3. Click "Add entry"
Year: Select desired year
Type: Working hours or holidays (entitlement)
Amount: Select minus sign for deduction
Editor: Is adopted automatically and is used for traceability
Important: The adjustments only flow into the current year
4. Click «Save» to add the entry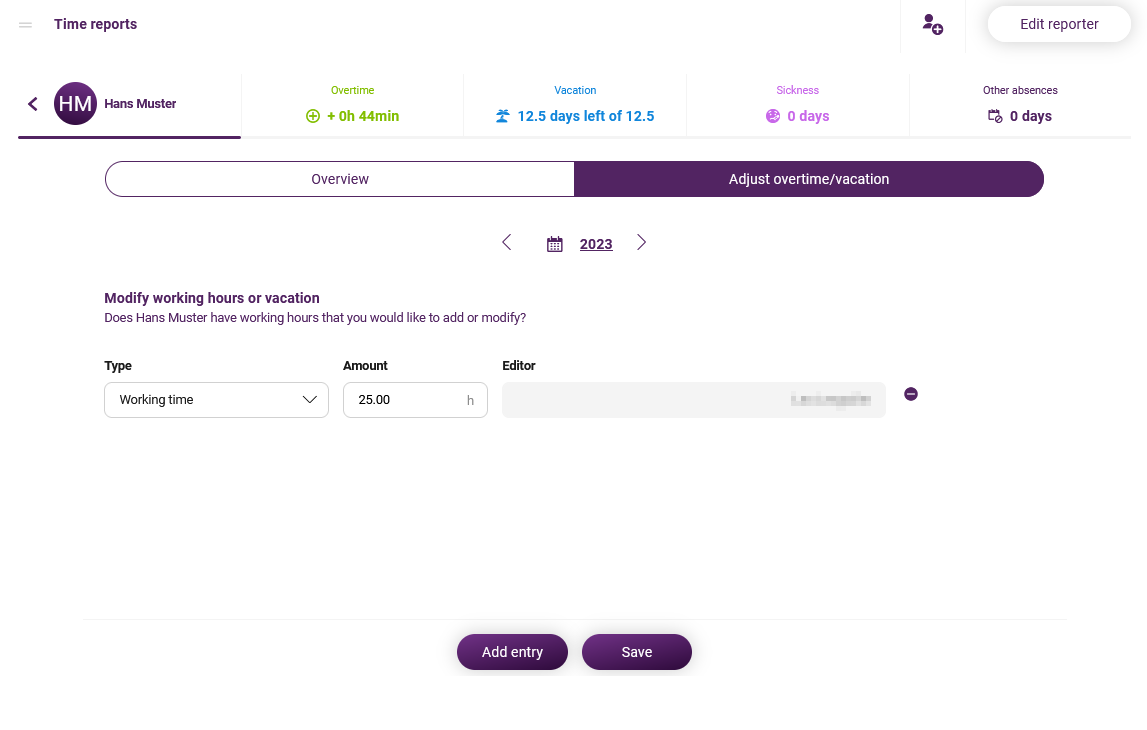 Example 1 - Pay overtime: An employee has 150 overtime hours at the end of 2022. He gets paid for 80 hours and wants to compensate for 70 in 2023. Now the responsible person makes the following adjustments:
For 2022, an adjustment of -80 hours
For 2023, an adjustment of 70 hours
Example 2 - Setting a starting value for hours and holidays: The company starts again in 2023 with KLARA. At this point in time, one employee has 70 hours of overtime and still has 5 additional holiday days because she did not take them last year. Now the responsible person makes the following adjustments:
For 2023, an adjustment of 70 hours
For 2023 an adjustment of 5 days