This article shows how to apply for ownership of a site. If the account, on your behalf, is managed by an external company, they can also be informed that you need access to your company entry.
If you are in the Online Marketing section in KLARA, you will receive the following message when you link to the site:
1a. Click on the link in KLARA to request ownership.
1b. Search the location on Google and click on <<Owner of this company?>>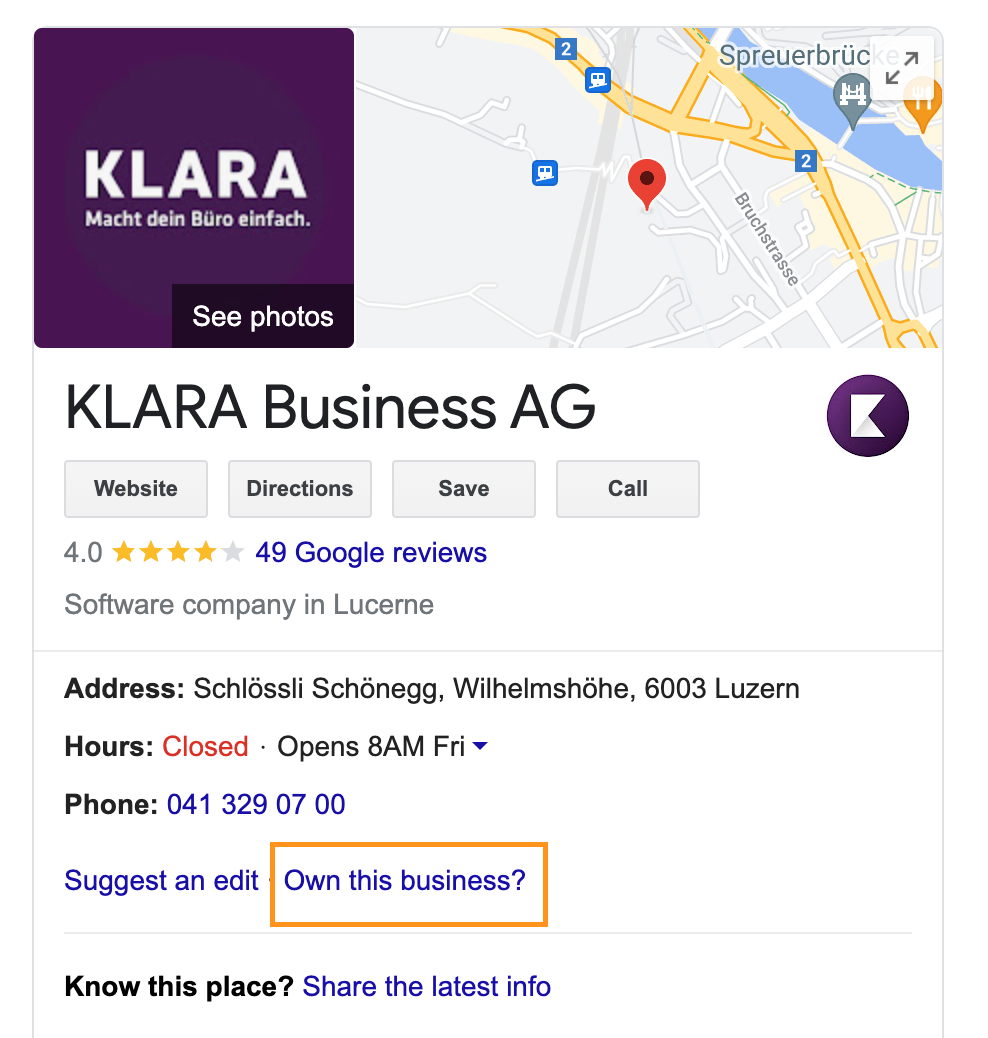 Request access to the site: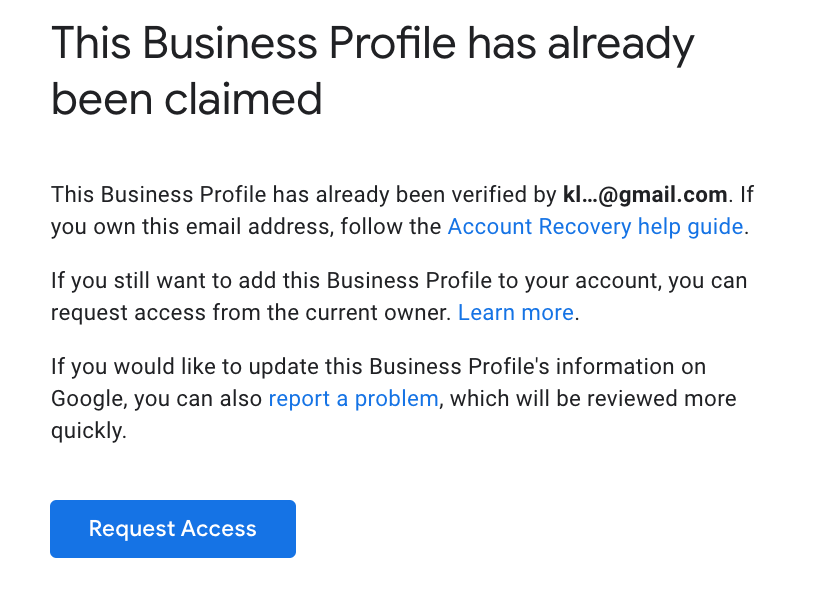 Enter your contact details so that Google can contact you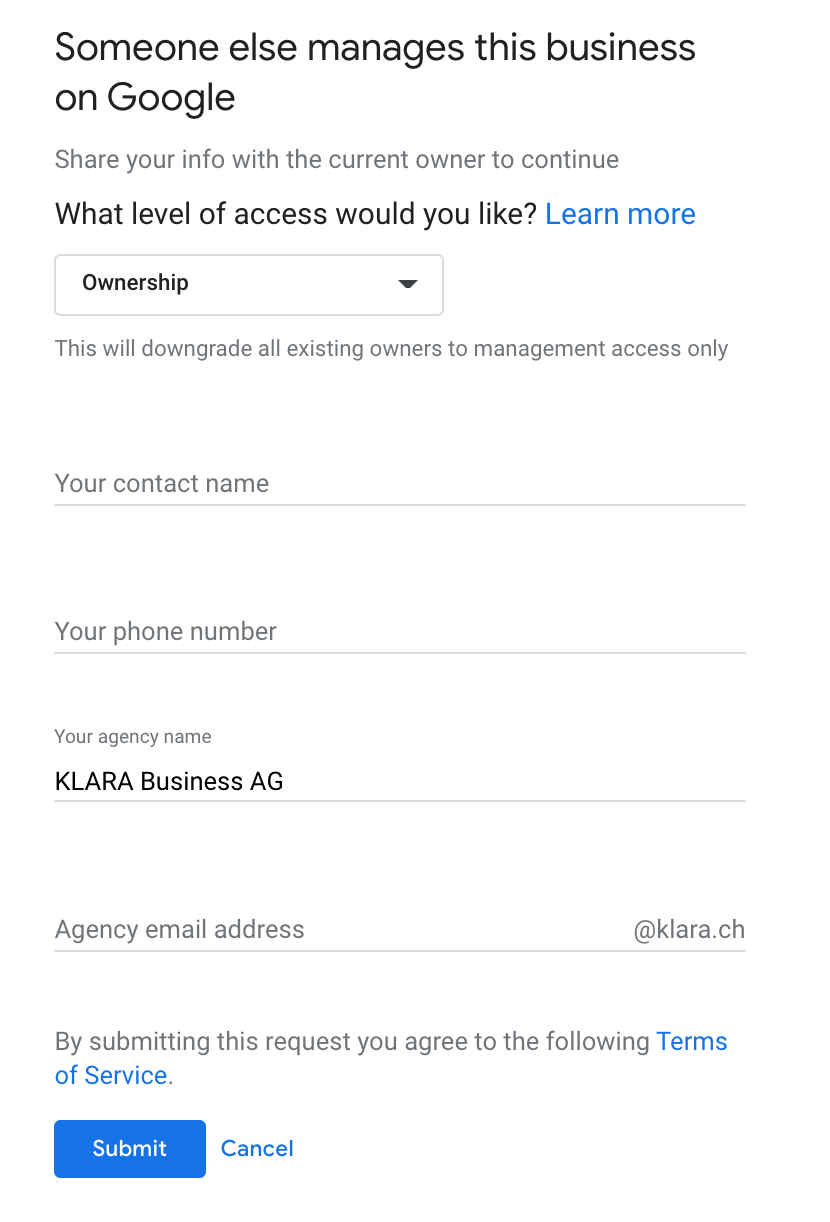 Google will confirm the receipt of your data. If the current owner does not reject the request, you can manage the location in your GMB user profile.
If your request was positive, log in to your GMB profile and start the verification process. The AUTO verification via Klara will not work in case of a change of ownership.


Start the connection in KLARA again. This time your location should be available when choosing the location. Just select it and then continue.