In accounting under "Book", you will find uploaded receipts that have either been scanned via the myKLARA app or uploaded from the desktop.
AI completed
Artificial intelligence has already recognised information.
Click on "Book now".
What is this receipt for?
Business transactions that may be suitable are suggested directly.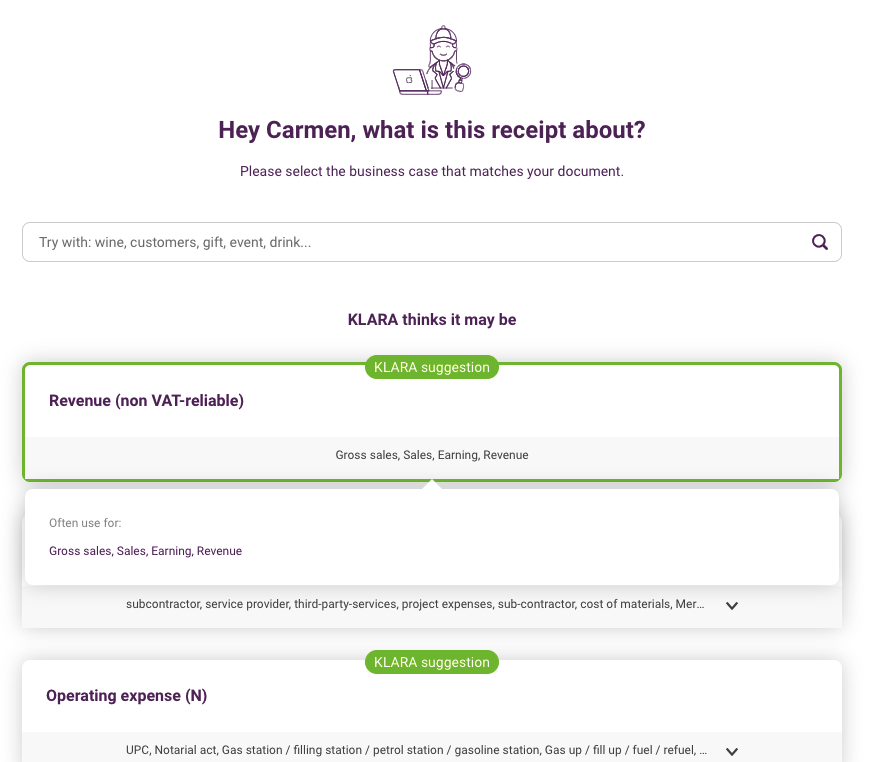 In the next step, you are asked whether this receipt has already been paid.
If the receipt is scanned via the myKLARA app, KLARA recognises that it has already been paid and skips this step directly.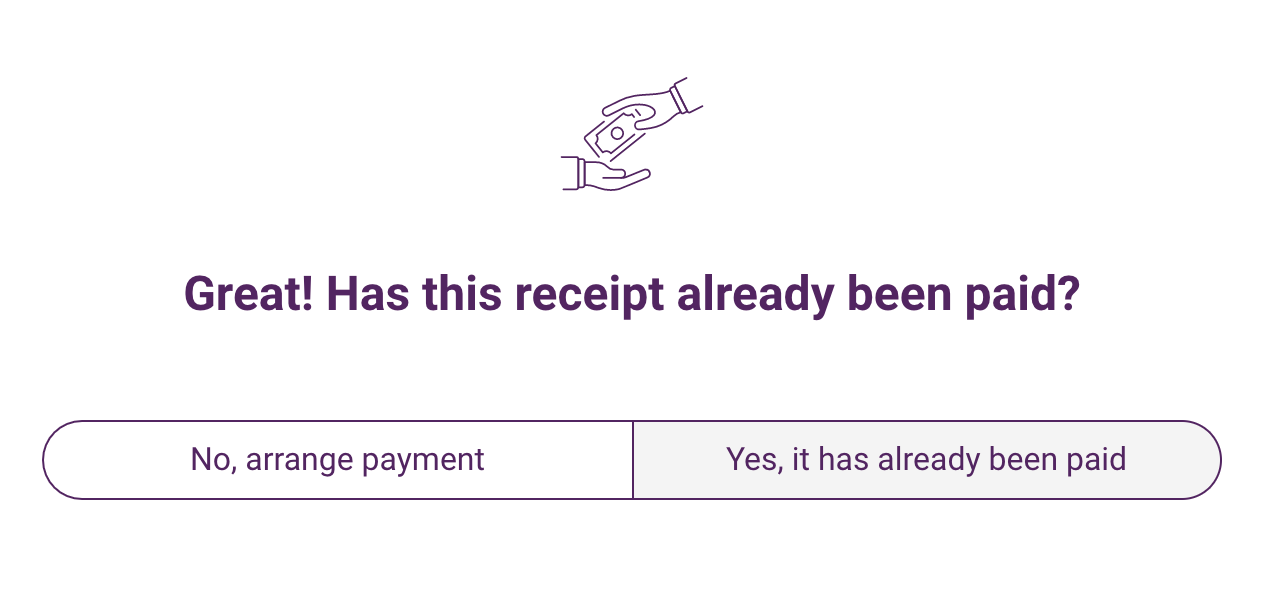 We then come to the choice of how the receipt was paid. Via the myKLARA app, KLARA then recognises directly that it was paid via "card" and this step is not asked about at all.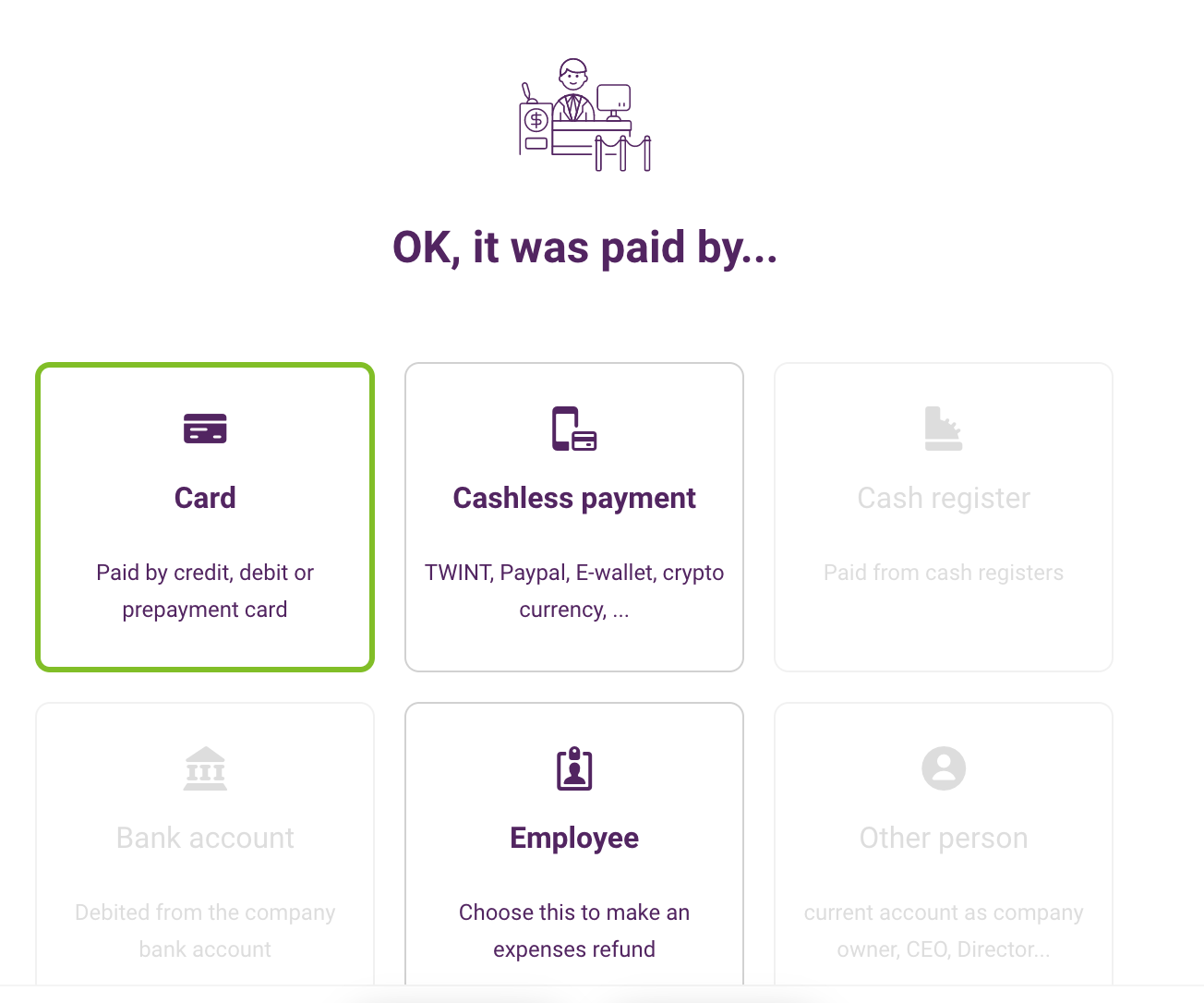 Record additional information about the document
Tags
Direct tags are suggested which are suitable for the business transaction. Several tags can be recorded. The first one can be seen in the income statement. The booking can be found in the journal with all tags.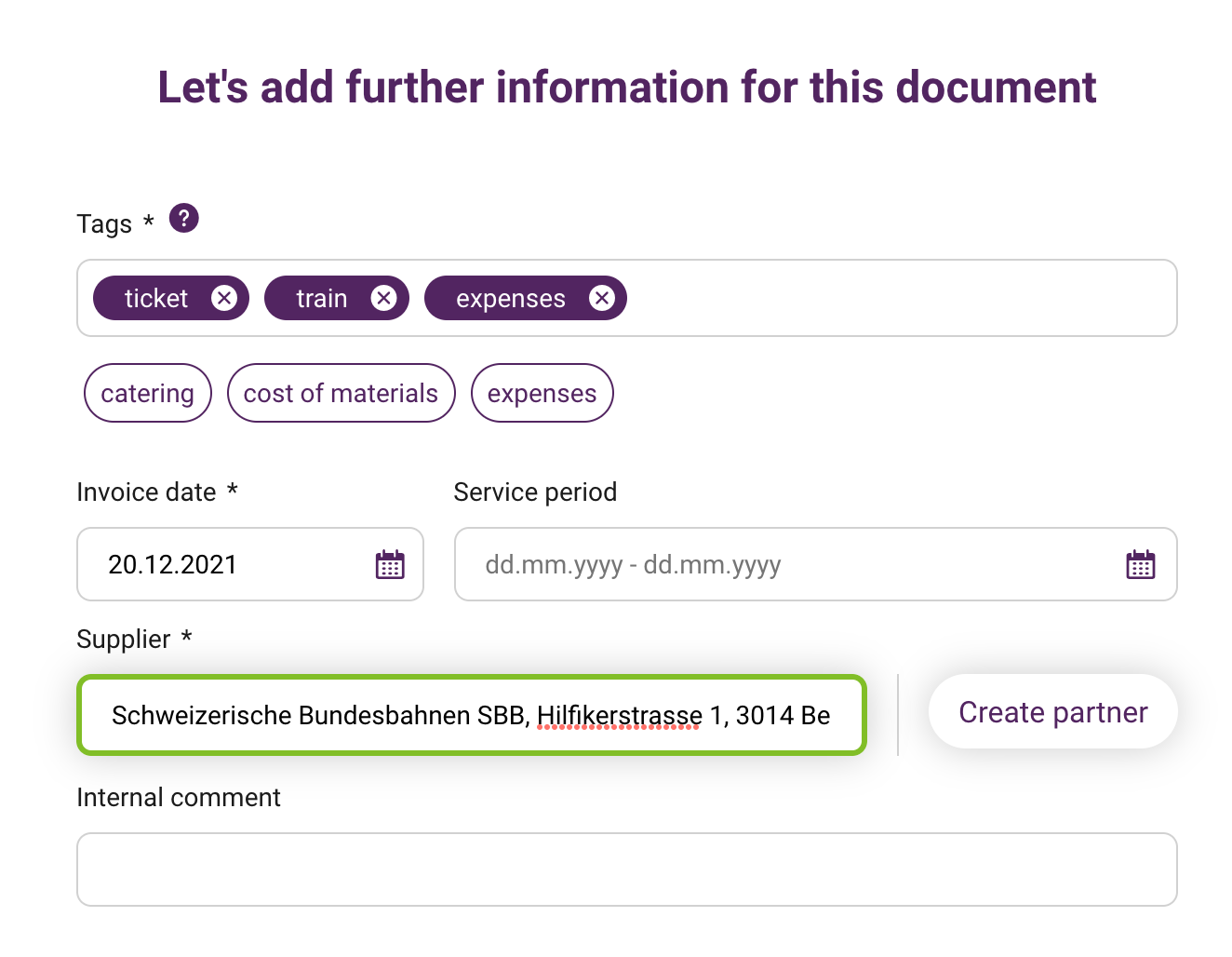 The amount is directly recognised automatically. Nevertheless, it is still advisable to check it quickly.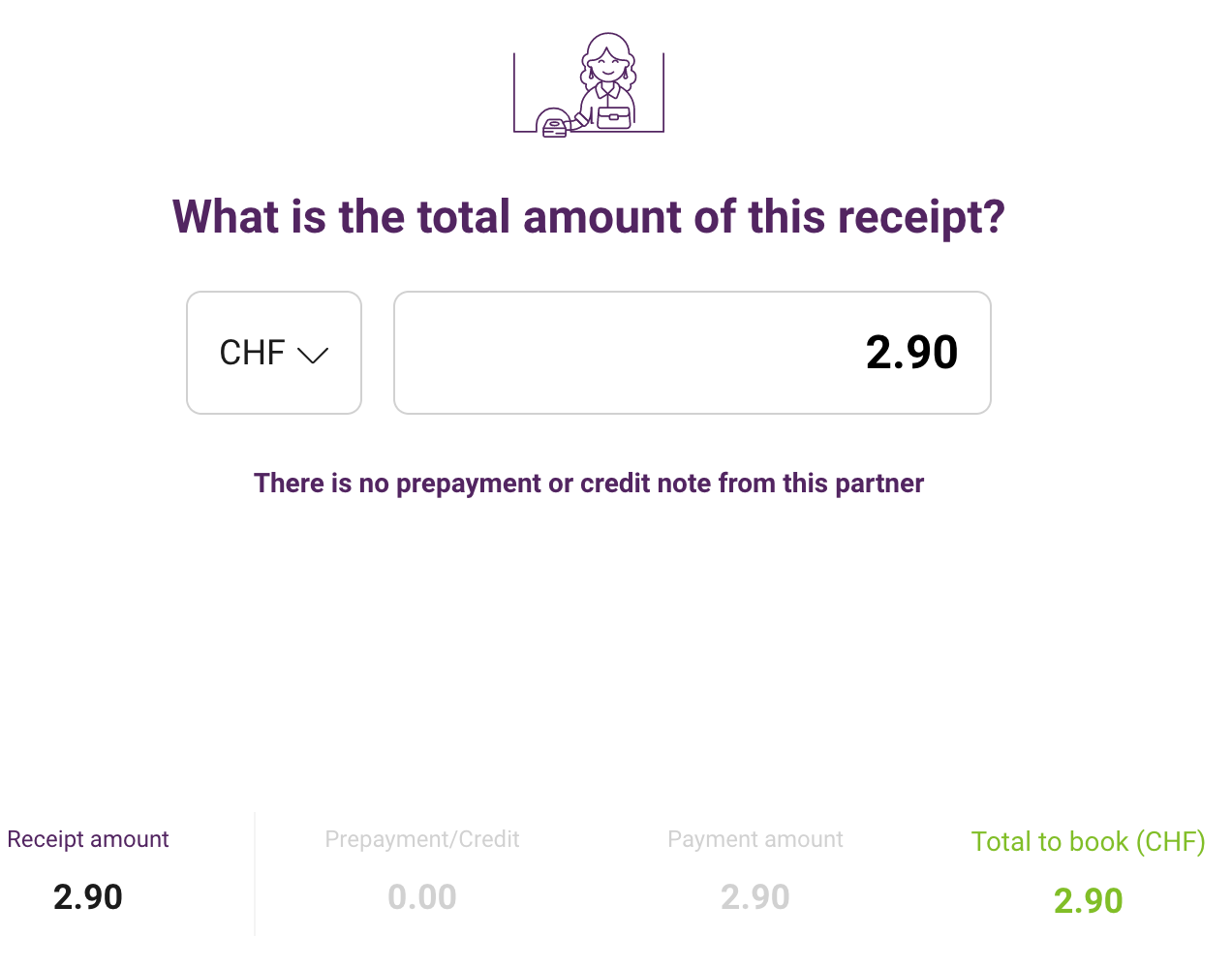 The VAT details are also directly recognised. The selection here depends on the type of VAT recorded by the company.