Reporters can record time in the browser or with the MyKLARA app.
If reporters are created in KLARA Time, their e-mail address must be entered so that an invitation for time recording in KLARA Time can be sent. The reporters can then log in to KLARA in the MyKLARA app or in the browser and record their working hours. The links to the app and website are included in the e-mail invitation.
The invited user is notified by e-mail. If they are not yet registered with KLARA, they can do so directly via the link in the e-mail sent. If the e-mail does not reach the reporter, although the e-mail address is correctly stored in KLARA Time, the reporter should check his spam folder.
Browser/desktop
In the browser, time and absences can be recorded in the "Time" menu, in the "Report" widget.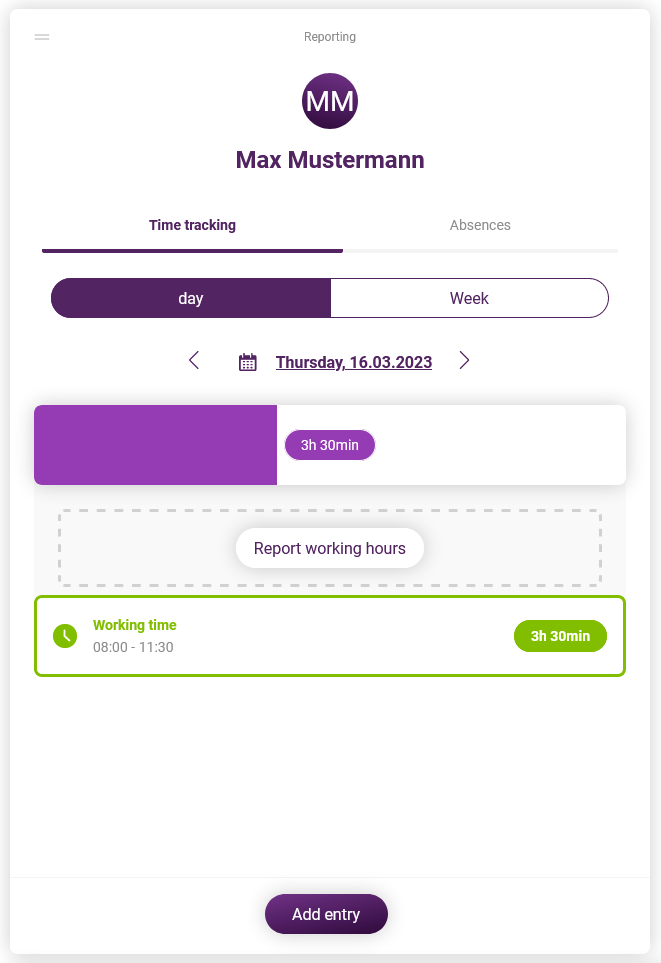 My Klara app
In the MyKLARA app, time tracking for the current day can be started by clicking on the play button. Then the time measurement starts and runs until the timer is stopped.
An entry with a start and end time can also be entered manually via "Record time". Additional entries such as breaks and absences can be added with the + at the bottom right. You can also navigate to other days to add an entry there.
Individual entries can be deleted by swiping your finger over the entry from right to left on the screen. All entries for a day can be deleted with ⟲ at the bottom left.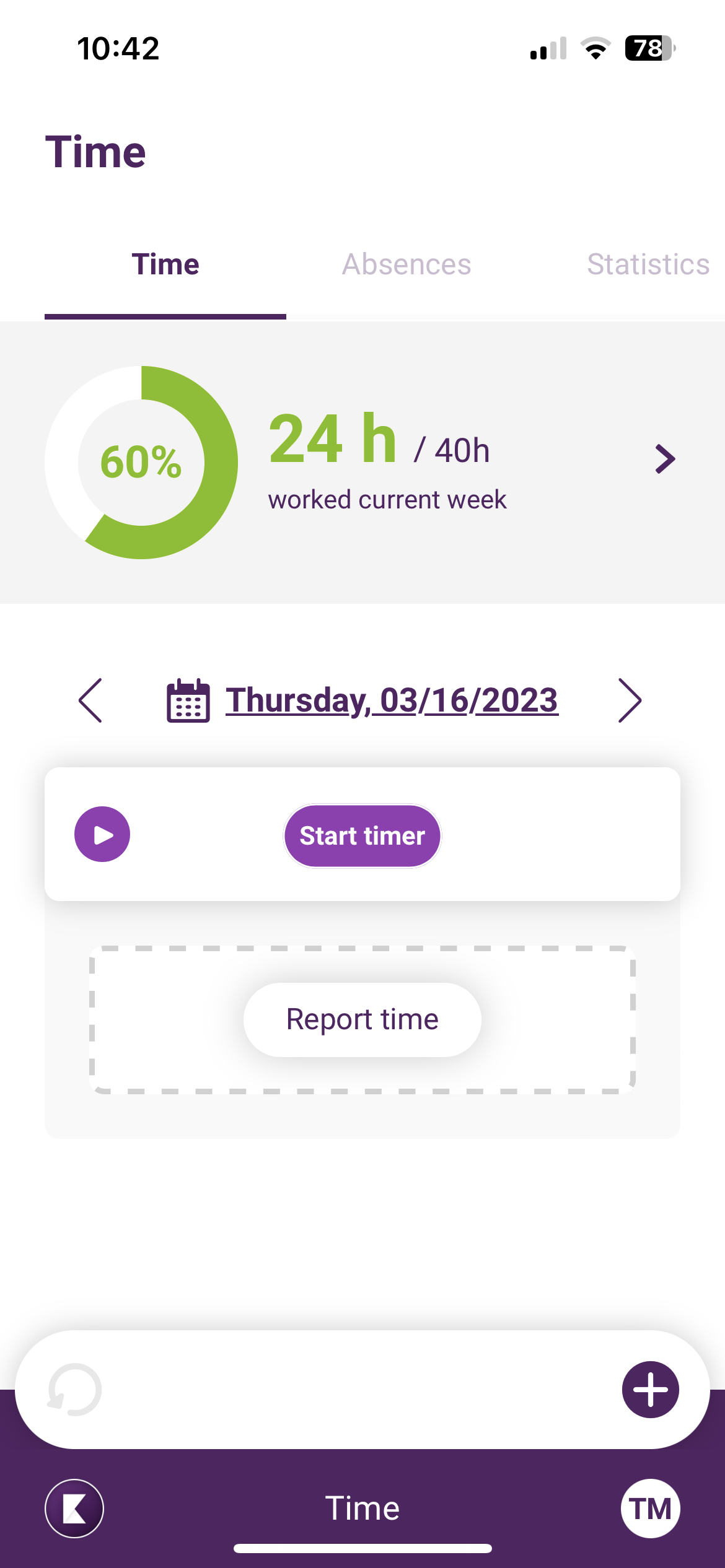 In addition, supervisors and users with the user role "Administrator" or "External User" can add to or edit entries in the browser. Here you can find out more about the various authorizations and roles in KLARA Time.