By clicking on the preferred day via "POS System – Journal" you can create the POS journal for this chosen day and output it as PDF via "Export journal".
If you want to create a journal for a longer period, you also have to go to "POS system – Journal" and click on any day.
When the window with the transactions of the day opens, you will find on the top right the possibility to choose the preferred period.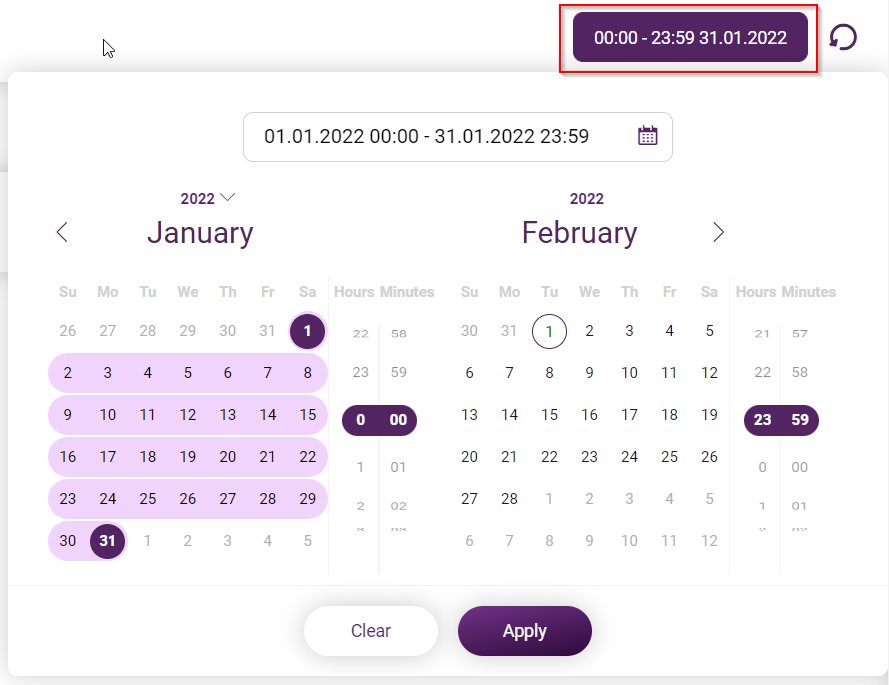 The data is firstly shown online.
Via the export button you can output the selected period as PDF or Excel document.